Staycation
Staycation
noun
stay·ca·tion
\ˈstā-ˈkā-shən\
~ The act of staying home and having a vacation. ~
Staycation, what an interesting word and a great idea. Everyone needs some time away even if you stay close to where you are, including staying at home! Take a break, relax. A little bit of idleness to collect your thoughts so you can continue on with your busy everyday life. We all need a staycation now and then.
I am having a staycation for the next few days but it's not in my home. I am house sitting. This is my first time so I wasn't sure what to expect at first but it's a lot like renting a whole house instead of just a room. It's a little strange to be sleeping in someone else's bed, but you do that when traveling anyway. And when their bed is so much more comfortable than yours it makes it all worth the while, you might just have to ask what kind of mattress they own so you can get one too. ;) Everything you need is already there, just bring your own toothbrush. What a wonderful way to get away and help a friend out! All I have to do is feed the kitty and enjoy myself.
~Remember, you don't have to travel far to find yourself. Sometimes it's just in the next room...~
It's a beautiful Texas spring day in April. 83* and sunny. Swirls of warm wind tickling my naked toes makes it a great day to sit out next to the pool and get some work done. I know, staycation, not supposed to be working, but I don't mind one bit with this view! I will make sure to have relax time as well.
But first I need to work. I had some special requests for Harry Potter Magic Wands ordered last night from my shop,
www.frigglefragglefinds.etsy.com
for birthday gifts so they need to be made, sprinkled with birthday magic and sent out right away to arrive by their special day.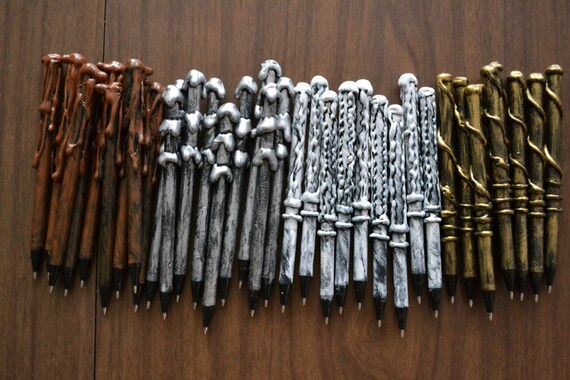 I enjoy making wands and am so thankful and lucky to be able to do what I love even if it's during my staycation!
Here are some ideas for staycations:
stay home and turn off the phone - stay home and relax, only answer the phone if it's an emergency
house sit for a friend - have a friend going out of town? Offer to help out! Some friends will even offer to pay you, but you don't have to accept. You can just do it to help
switch houses with a friend - Trust a friend with your house? This may be a good way to get away
airbnb locally - You can find a room or house locally to staycation in if you don't want to stay at home
What are your staycation ideas? I would love to hear them!
~April
Live Local and Travel